"A Riders' desire to travel never comes to an end." 'Tis the beginning of the Rider's Season! It doesn't matter if your wandering spirit can't travel to places due to adverse circumstances; drawing up a list of the destinations you intend to conquer can definitely evoke your rider spirit again. Here we have 6 places that can be a part of your wishlist! So, start the journey of a thousand miles with a single step, the first one being, to get your riding gear in place!
LADAKH: The Indian Paradise
Ladakh, 'the Land of High Passes', is a picturesque region in India. It is almost every rider's dream voyage to ride to Ladakh. Riding on your beast through beautiful criss-cross terrain is something which will be captured in your heart forever. The "Breathtakingly- Beautiful" city of Ladakh is the focal point of scenic beauty and the highest mountain passes. The snow-capped mountain, alluring valleys, lovely waterfalls, cool mountain breeze which makes the bike ride more exciting. Why not make it a part of your Wishlist and Marvel at the sight of the amazing beauty of this region while you hit the roads on this adventurous road trip.
WESTERN ARUNACHAL PRADESH: Mother Nature's Abode
Arunachal Pradesh bike tour will lead you to unexplored corners of Eastern India. It is one of the best places for bike riding in India. The alpine forest, mountain streams, serene lakes, waterfalls, high mountain passes will leave you stunned! The entire state is magical with its unique tribal culture and splendid nature's beauty. Riding along the Chinese border will be a once in a lifetime experience. Visit Bomdila to take in the scenic beauty of the place and to relish the famous Tibetan cuisine. From the Hot water springs of Dirang to exploring the wildlife of Nameri National Park, the trip offers the best of Arunachal Pradesh, all on a motorbike!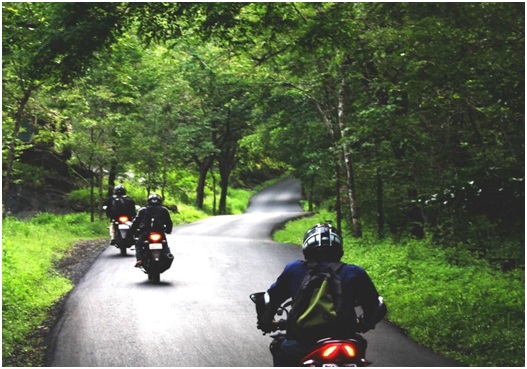 Valparai – Vazhachal Forest: An Emerald Beauty
One of the breathtaking biking routes of South India. The route is enriched with lush green forests merged with manicured green gardens and rich wildlife. You can experience an ideal bike ride in the monsoon season with dark grey skies, drizzling thunderstorms and dense tropical forests which adds on a crunch to the adventure. The route connects Pollachi in Tamil Nadu to Chalakudy in Kerala, which is prominently covered with fine tropical rainforests and cloud and evergreen forests. The emerald beauty of wildlife sightings at Vazachal forest reserves are key highlights that surely allure bike riders here.
Ahmedabad – Kutch: The White Desert
The culturally wealthy Kutch is a land of diversified handicrafts, hills, white deserts, beautiful virgin sea beaches. A bike ride over here is worth exploring the beautiful culture. The distance between Ahmedabad and Kutch is 97 km which takes around 2 hours. You can choose to drive around the Kutch region where both white salt desert and salt marsh await to greet you. It is a sufficient day trip for riders, especially during Rann Festival witnessing the scenic traditional beauty of the region. So, why not mark it as the next destination in your wishlist.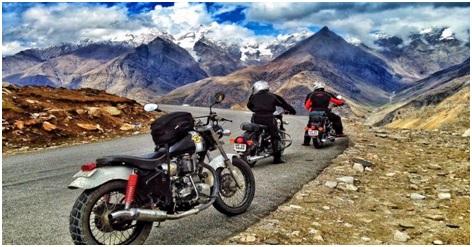 Darjeeling- Sikkim: A mountain-adorned beauty
The mystical lands of western Himalayas, is an unbelievable array of flora and fauna complemented by the panoramic sites which cherish the enthusiasm of every rider. The destination, with its rejuvenating breeze, soothes the soul. This Eastern Indian beauty is a melange of religion and fine hill culture. So get ready with your beast riders to witness winding routes with explicit cultural scenic beauty of Buddhist monasteries, trekking trails, glaciers and glacier lakes.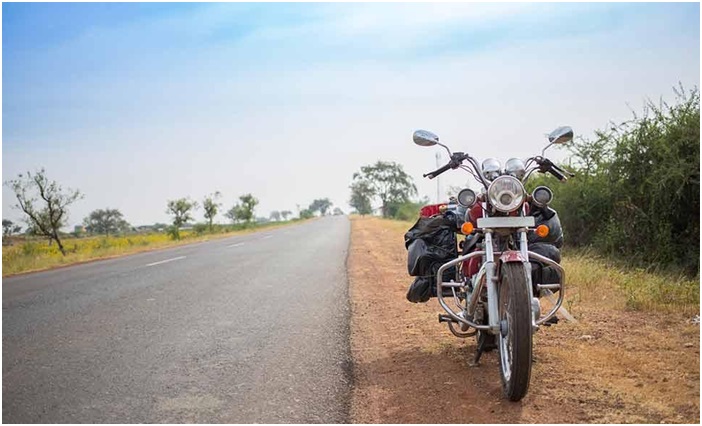 East Coast Highway of Tamil Nadu: A rider's ultimate dream
The charming East Coast Highway of Tamil Nadu covers the major tourist attractions of South India constituting the places from Chennai to Kannyakumari. This trip will let you discover the unexplored beaches with no pollution and human intervention. It will be a cherishing road trip for the riders who love to ride through lovely terrains with scenic beauty. This exemplary bike ride route in India will definitely add on flavour to your trip.
So, what are you waiting for? Grab a notepad and create a riding wishlist today!