ZEUS X-TREMO GLOVES RED
Flexible Warrior and hard carbon TPU protection with a a full gauntlet and airflow in critical areas. You'll see why the Zeus X-Tremo are superior than the rest of it by physically wearing it. The Zeus X-Tremo combines excellent fit and riding sensitivity with the highest levels of protection. One of it's kind designed rubber bubble protection on the wrist provides an outstanding safety and aggressive look and feel. Built on extremely premium level This is the glove chosen by riders competing on tracks and high speed
Get an alert when the product is in stock:
Flexible Warrior and hard carbon TPU protection with a a full gauntlet and airflow in critical areas. You'll see why the Zeus X-Tremo are superior than the rest of it by physically wearing it. The Zeus X-Tremo combines excellent fit and riding sensitivity with the highest levels of protection. One of it's kind designed rubber bubble protection on the wrist provides an outstanding safety and aggressive look and feel. Built on extremely premium level This is the glove chosen by riders competing on tracks and high speed
Description
Features:
Full-grain Hi-Fit  cowhide leather 0.8 mm thick
Areas in perforated leather
Cowhide palm with Clarino reinforcements
Reinforced lining for maximum abrasion and heat resistance
Double reinforced stitching
Double stitching on key areas
Reinforcements on the side and over pinkie finger
Carbon fiber type TPU shields on the knuckles. Solid large TPU moulded protection panel on the wrist
Special construction on the shield area for better fitting and higher protection
Knuckle protector with Dumper siliconic shock absorber insert
Shock-absorbing padding
VELCRO® brand closures strap for closure on the wrist
Double VELCRO® brand closures on the forearm
Adjustable wrist strap
Size Chart
| HAND CIRCUMFERENCE (IN) | MEN'S GLOVE SIZE | |
| --- | --- | --- |
| | | |
| 8 | SM | |
| 8.5 | MD | |
| 9 | LG | |
| 9.5 | XL | |
| 10 | 2XL | |
| 10.5 | 3XL | |
| | | |
Sizing information is provided for closest match and may not guarantee a perfect fit.
---
How to Measure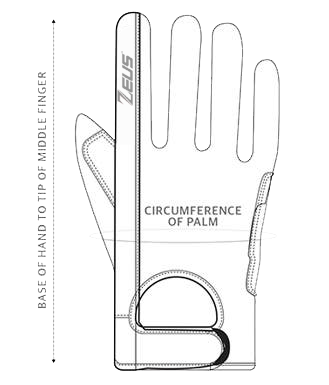 Wrap a cloth measuring tape around your hand and measure the circumference of the palm behind the knuckles, not including the thumb, keeping the tape snug. Then measure the base of the hand to the tip of the middle finger.
Measure both left and right hands and use the larger of the two measurements.