The Zeus Story
There is no feeling in the world that matches the pleasure of having your own bike. The thrill of a bike, with the wind beating on your face and the sun shining down on you as you traverse the town or the length and breadth of the country, is a beautiful, treasured experience. But the joys of riding a bike comes with its own set of dangers, more so if you do not use motorcycle safety gear. We realize this well, and that is how our brand Zeus Motorcycle Gear was born: to ensure your safety while you enjoy long, safe bike trips.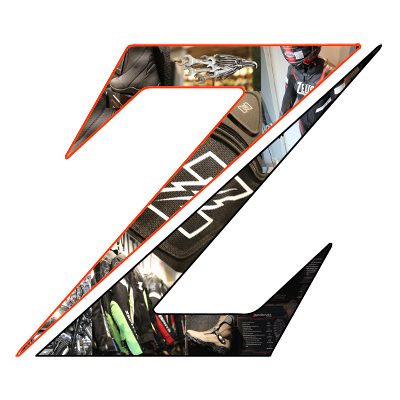 Who we are
Founded in the year 2009 by an avid biker Ritesh Ved, Zeus is a company built by a biker, for a biker. In 2018, on a bike ride in Turkey under the snow with a temperature of -10°C, Ritesh had a massive fall from a cliff. During the fall, he lost all his valuables and passport and was lying unattended for 3 hours, after which he was hospitalized and bedridden for 8 months, leading him to incur large medical bills.
This was a blessing in disguise, as after seeing a significant gap in the availability of riding gear in India and abroad, Ritesh took it upon himself to fill this gap for himself and the growing motorcycling community in India. He initially started with an all-brand retail store where he was at the mercy of big players who didn't care about customer feedback owing to their monopoly. In 2009, he set up his own brand, Zeus, where he could incorporate his customers' feedback and engineer products that met their varied needs.
We at Zeus are "Green Belt Six Sigma" certified and accordingly adhere to these high standards in production and manufacturing. The Crown Jewel of Zeus, i.e., Zeus' Smart Jacket is backed by the globally recognized highest standard, CE Protection. Accredited with the certificate number, IEC1144, we have cleared all CE Abrasion Tests, which are the world's highest-rated protection standards, to uphold our commitment towards being India's safest gear.
What we do
Safety gear not only helps to protect your life, but also those around you on the road. It gives you the power to dominate the streets and ride long distances. As India's leading brand for premium motorcycle safety apparel and riding gear, we are determined to give you that power, so that you can make the most of your rides without compromising on safety. Zeus being the name of the most powerful god in Greek mythology, our customers get the feeling of being powerful and in command while wearing our gear and dominating the road.
Powered by 12 years of consistency in rolling out innovative motorcycle safety gear, Zeus' products are built prioritizing safety and rider protection in mind. From helmets to biker shoes and jackets, we at Zeus protect you from head to toe so that you not only conquer your ride, but also stand out from the crowd. Through our premium, best-in-class safety gear, we aim to become the No. 1 brand in the biking gear segment that is known for its unique, iconic style loved by every biker.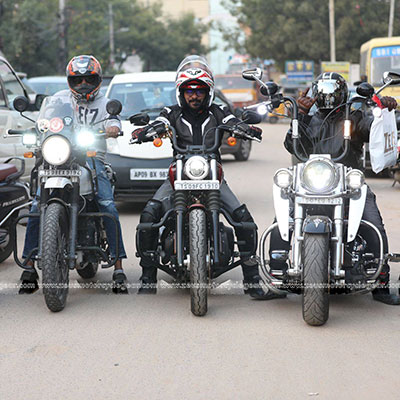 How we do it
At Zeus, experience is king, and we are resilient to evolve and well-equipped to recognize every rider's pain points and needs. This enables us to provide safety gear that protects the rider in the toughest of riding conditions and on-road risks.
Through extensive experience in fulfilling road safety needs, our founder Ritesh came up with a solution to solve the question of personal safety of riders as well as others on the road. The solution lay in an NFC embedded jacket whose chip is programmed from a Singaporean company and syncs with a phone when a rider wears the jacket. The chip redirects users to our specially developed web-based app called Zeus Smart Connect. This web-based platform is designed considering the real-time challenges and problems a rider faces while riding a motorcycle.
According to recent surveys, in India,6 two-wheeler riders die every hour in road accidents because of not wearing helmets. At Zeus, we are determined to bring the number down to 0. We make protective gear for riders to be powerful, resilient and protected to not only embark on their journey, but also complete them with utmost confidence and safety. We are determined to being India's safest riding gear brand and will do everything we can to create awareness and support the safety of the riding community.
Officially CE Certified
At Zeus, our motto is to be independent and believing in whatever we do. We take pride in taking the first position in India in  getting our garments CE Certified as per the European Safety Standards.
Not only our protectors are CE Certified but the whole jacket is now CE Certified. Zeus takes this proud moment to become the first Indian Brand in getting the whole garment tested as per European Standards ensuring rider's safety are not compromised .
Official CE License of this product are as follows
CE Certified Jacket as per CE Standards. EN17092-3: 2020, AA, License No: IEC/1144
CE Certified Protection as per CE Standards EN1621-2- 2014. License No: 4489/90/EEC
Apart from following the international safety standards we use the following raw materials in our garments from the world's renown brands:
A+ Ballistic Cordura®  for abrasion resistance
Original YKK®  Zippers from Japan
Original Kevlar®  from DuPont
Super Reflection technology from 3M™ Scotchlite™ Reflective Material.
Genuine Leather for gloves and boots
Hipora fabric for using them our textile based riding gear

3M™ Thinsulate™ Insulation
Where we are
We are headquartered at Telangana and have our presence online as well as at 40+ dealerships in India.
Address
Store G1, VIVIN Towers, 100 Feet Road, Cross Road, opp. YSR Statue, Ayyappa Society, Madhapur, Telangana 500081.